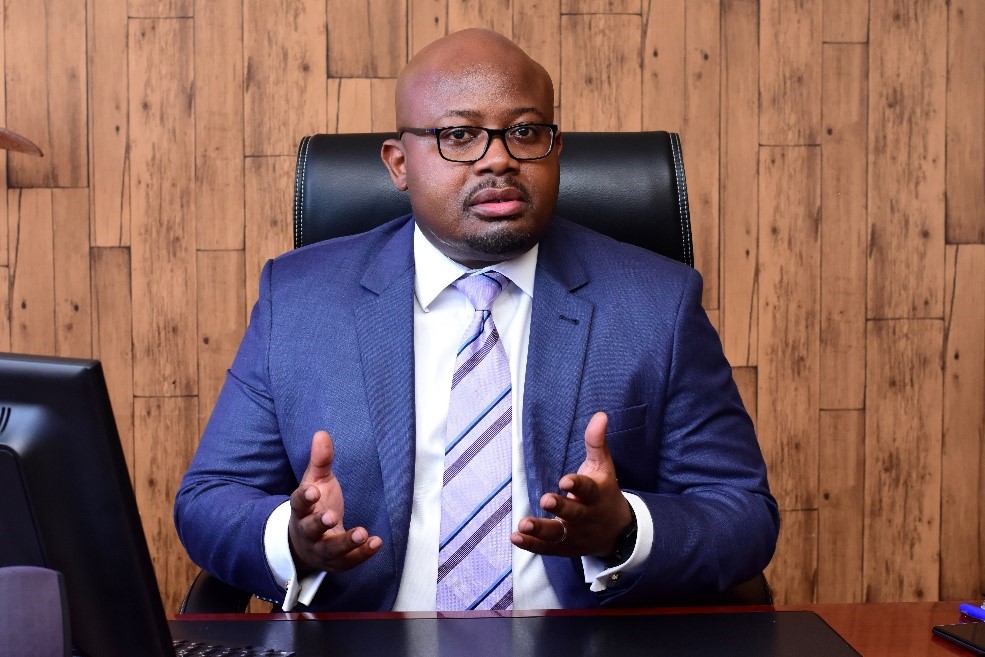 An estimated 60 percent of private firms are yet to disclose a list of their beneficial owners risking fines in the hundreds of thousands of shillings alongside sanctions, including the inability to conduct business with the government.
New data from the Business Registration Service (BRS) shows only 40 percent of private firms or 276,014 companies are compliant with the requirement to keep a list of beneficial owners out of 690,222 registered private companies.
The gap in compliance is despite a previous campaign by the BRS, which followed the enactment of Beneficial Ownership Information Regulations in 2020.
The BRS has tied the low rate of compliance to the proliferation of thousands of dormant firms that are neither trading nor operating as going concerns.
Some of the companies that have not filed beneficial ownership have not traded for many years.
"Some may not even be aware that they are required to file this information," BRS director-general Kenneth Gathuma told the Business Daily on Tuesday.
"The last time we made a big call to compliance, we saw a lot of companies, which had been dormant coming to the compliance space in terms of them filing their annual returns, keeping their statutory files up to date and updating their list of beneficial owners."
The BRS says it is considering having a new drive to boost compliance from April, focusing on dormant companies after which the registrar will consider striking off the names of inactive firms from the list of entities.
A beneficial owner of a company is described as an individual with control over an express trust or on whose behalf an undertaking takes place.
A person holding at least 10 percent of the issued shares in a company directly or indirectly is a beneficial owner alongside persons who exercise at least 10 percent of the voting rights in a company.
Beneficial ownership
Persons who hold a right to appoint or remove a director of the company and those exercising significant influence or control also rank as beneficial owners.
The disclosure of beneficial ownership information by a company is however restricted to the registrar of companies, a procurement entity where the company participates in public participation, and a contracting authority where the company participates in public-private partnerships or court.
Disclosures on beneficial ownership can also be made by the registrar, the Public Procurement Regulatory Authority or the government.
Already the government has been publishing beneficial ownership information for companies awarded public contracts to foster transparency and accountability.
While the Beneficial Ownership Regulations prescribe fines of up to Sh500,000 for non-compliant firms, the BRS says it is not too keen on issuing sanctions to firms.
The BRS says it is undertaking a business process re-engineering to improve user experience and compliance.
The programme covers the digitisation of files, including those in the pre-2016 legacy system and physical files at the registrar and is dubbed the Business Link-Up Project.
The BRS has already piloted the process through the digitisation of one million records.
"Data clean-up, which is an ongoing project needs to precede harsh penalties that are meted out to non-compliant companies," said Mr Gathuma.
"We want to make it much easier for people to comply. We encourage compliance and we want people to come and provide the details so that they can be aware of who is trading with who for transparency."
BRS commenced implementing the Beneficial Ownership E-Register in October 2020.
Companies filing beneficial ownership information are required to first identify who their beneficial owners are before giving notice to the person it has identified as the beneficial owner to provide further details to the registrar including the nature of ownership or control, residential address and their Kenya Revenue Authority Personal Identification Number certificate.
Written by: KEPHA MUIRURI, Business Daily